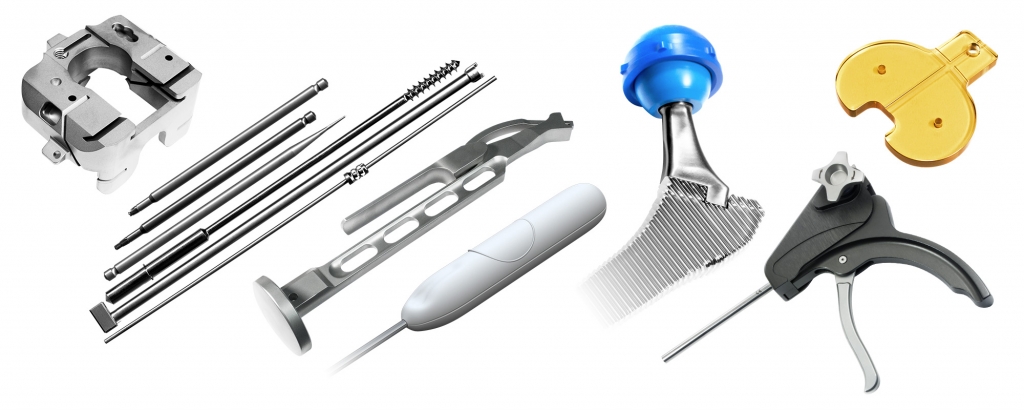 For decades, we have been known as an expert in manufacturing surgical instruments for the global medical device community. We manufacture a diverse range of instruments. From single-use to complex multi-assembly instruments, we have the versatility, design, and manufacturing experience – as well the industry's most talented craftsmen – to deliver innovative solutions with exceptional quality.
Orthopaedic
Minimally Invasive
Navigation / Robotic
Trauma / Extremities
Bone Anchor Appliers
Bayonet Knives
Biopsy Devices – Handheld
Bipolar Forceps
Bone Anchor Appliers
Cardiovascular Surgical Devices
Complex Instruments
Cutting Guides – Blocks, Notch Guides
Cutting Instruments – Drills, Taps, Reamers, Broaches/Rasps
Drill Guides
Drivers
Ear, Nose & Throat Instruments
Guide Wires
Handheld Surgical Instruments
Laparoscopic Medical Devices
Navigated Instruments
Percutaneous Introducer Sheaths
Polymer & Metal Trials
Trocars
Wound Devices
Processes
Across our facilities, we use specialized manufacturing technologies to ensure our customers receive only the highest quality products and services. Our current processes include:
Laser technologies
Ultrasonic cleaning centers
CNC machines
Horizontal & vertical presses
Materials
Our highly-skilled teams work with materials proven to provide the best solutions, and can assist in the recommendation and selection of materials for specific applications.
CONTACT