Literature on medical device and instrumentation design, manufacturing, and commercialization.
Brochure: Rapid and Quick Turn Prototyping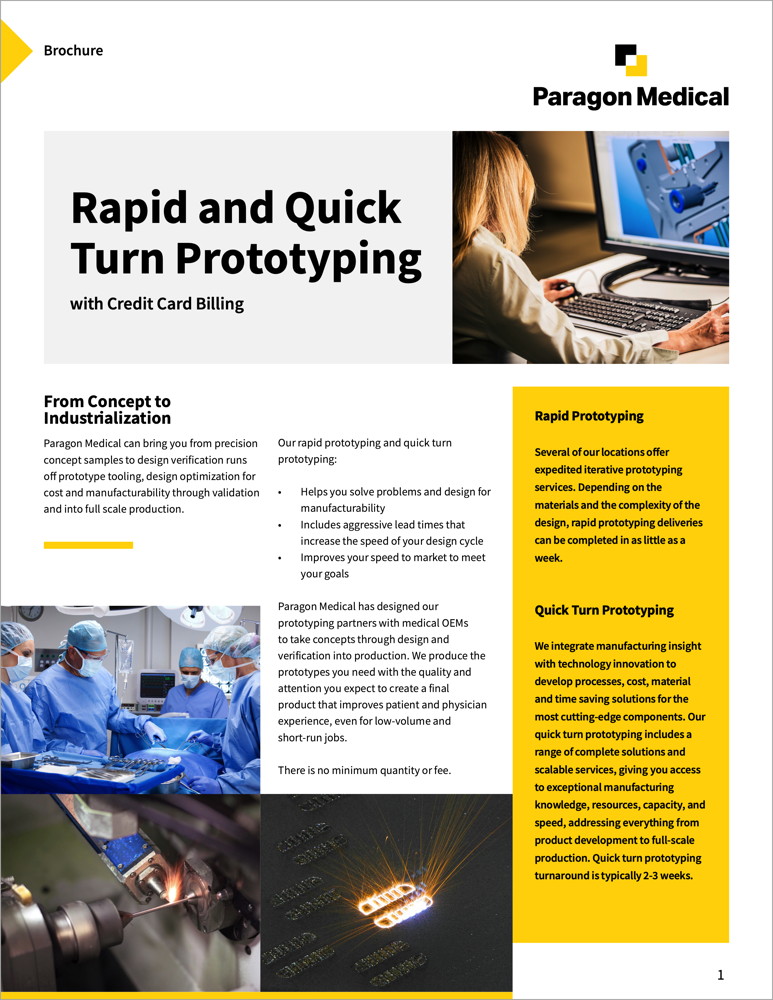 Get details on Paragon Medical's prototyping capabilities including technology, lead time, and credit card billing.
Case Study: How One OEM Saved $1.9 Million By Consolidating Suppliers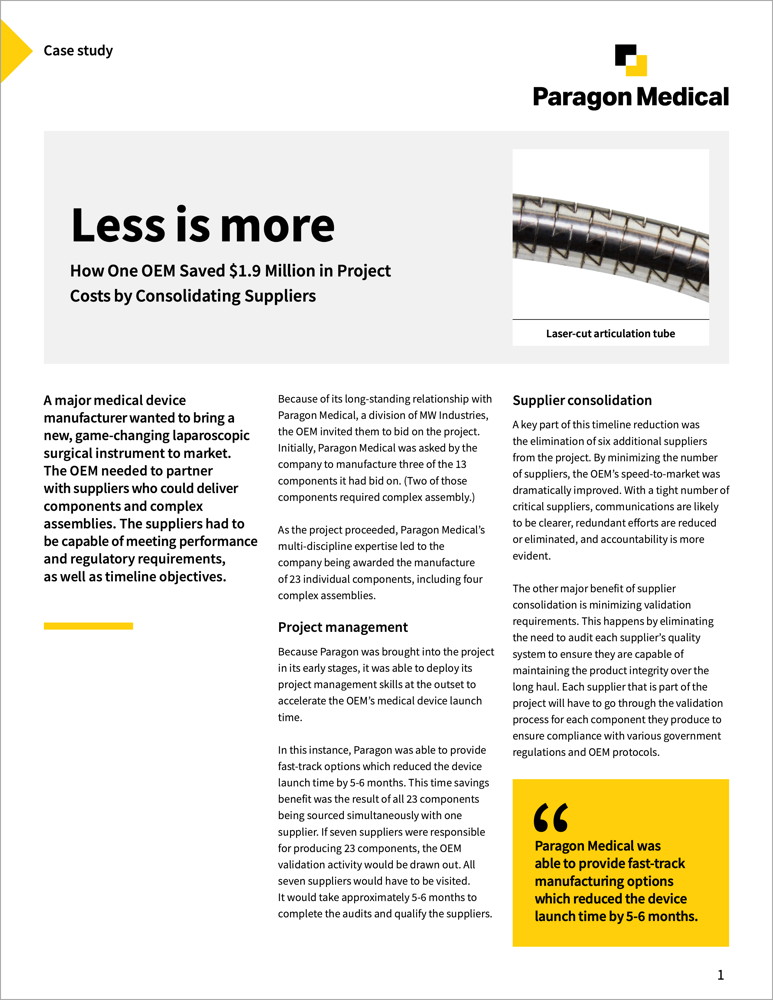 See how one OEM saved $1.9 million in project costs by consolidating suppliers.
White Paper: Fatigue Life Estimates Using Goodman Diagrams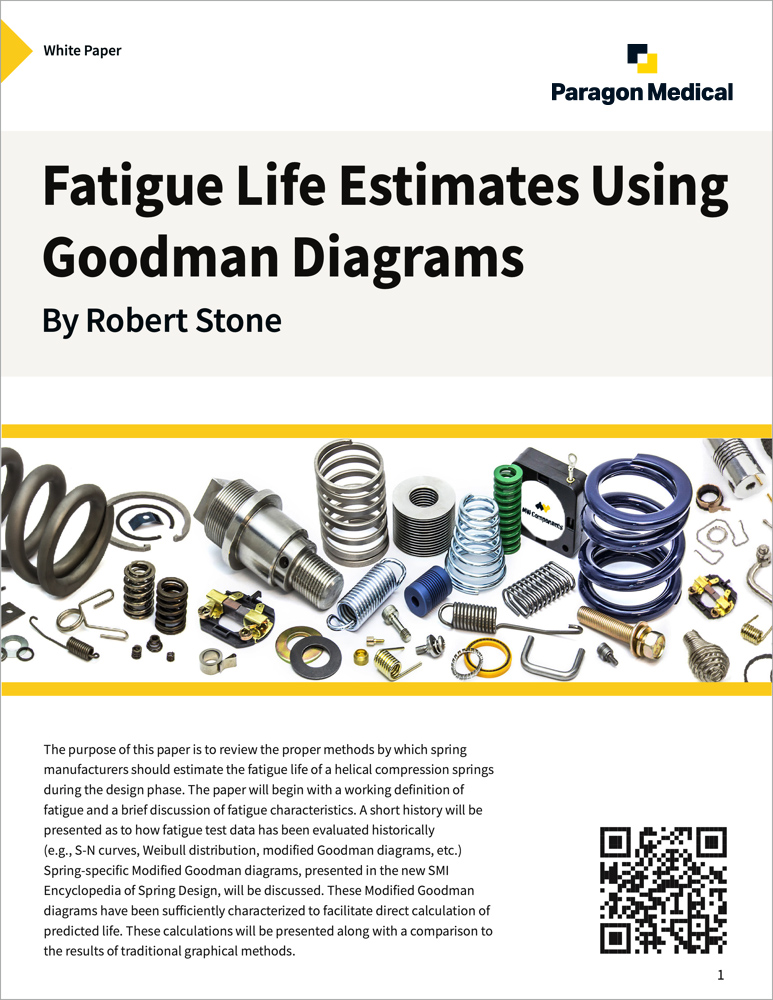 Calculate predicted life of helical compression springs with Goodman Diagrams. This white paper discusses fatigue characteristics, presents spring-specific Modified Goodman Diagrams, and provides a comparison to the results of traditional graphical methods.
Download PDF
White Paper: 10 Key Areas to Consider When Evaluating Suppliers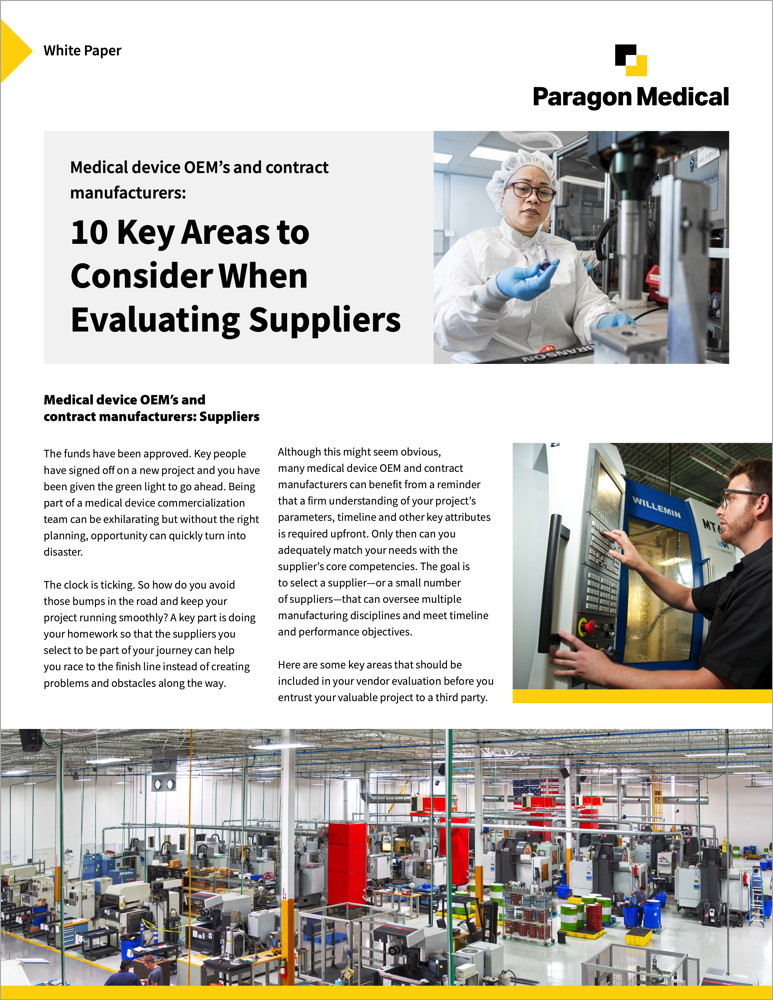 See the top areas that should be included in your vendor evaluation before you entrust your valuable project to a third party.
White Paper: Precision Metal Components Improve Connected Medical Device Performance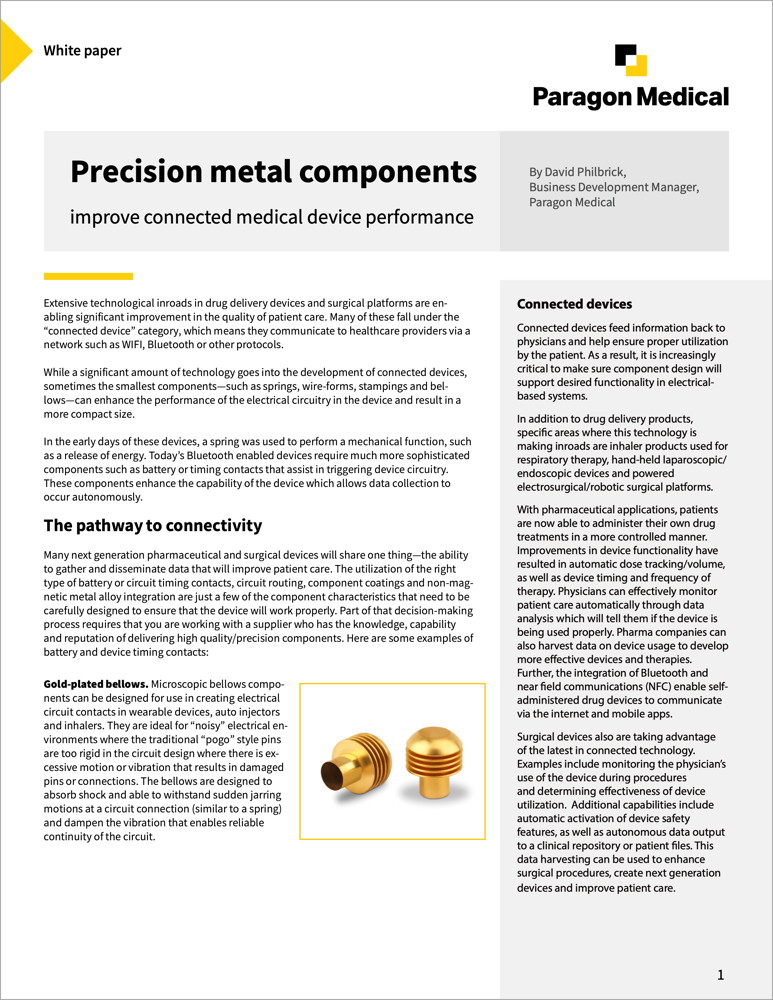 Working on an IoMT device? The right precision metal components can improve connected medical device performance. Learn more.
3 Ways to Mitigate Risk When Working with Medical Device Manufacturers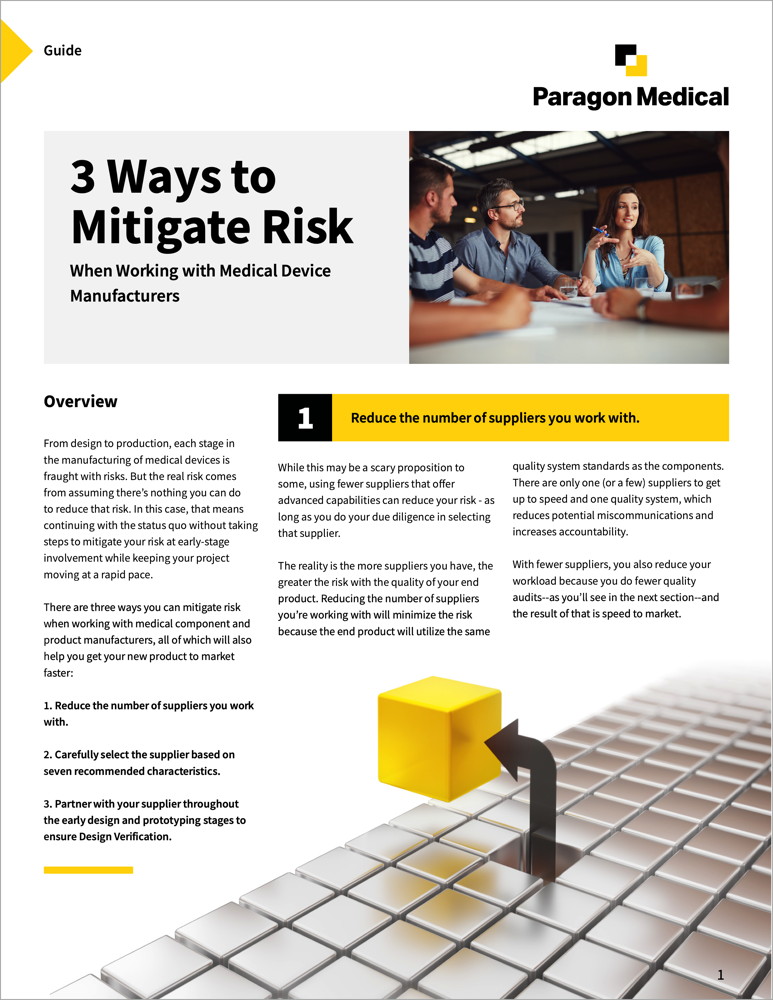 Medical manufacturing comes with inherent risks, but you can minimize them. Download this guide to learn how.
Machining Plastics: Your Guide to the Processes and Tips for Partner Selection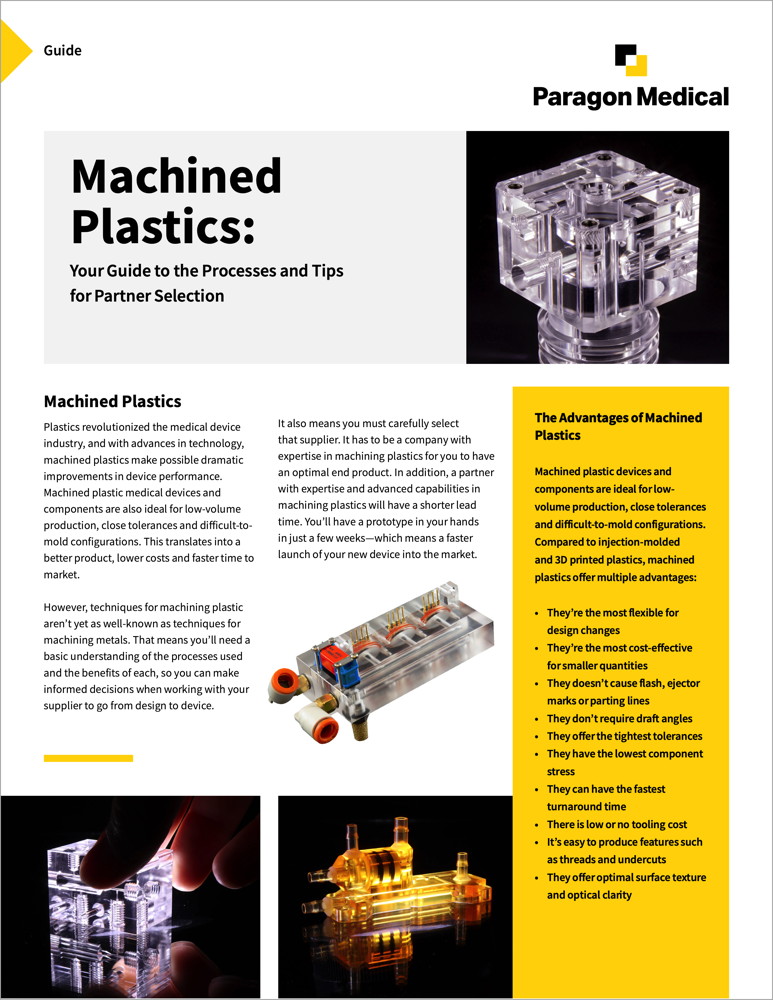 Designing a plastic component? This guide includes crucial information on how your part may be manufactured and how that could impact your design.
Reduce Risk and Medical Manufacturing Cost with Paragon Medical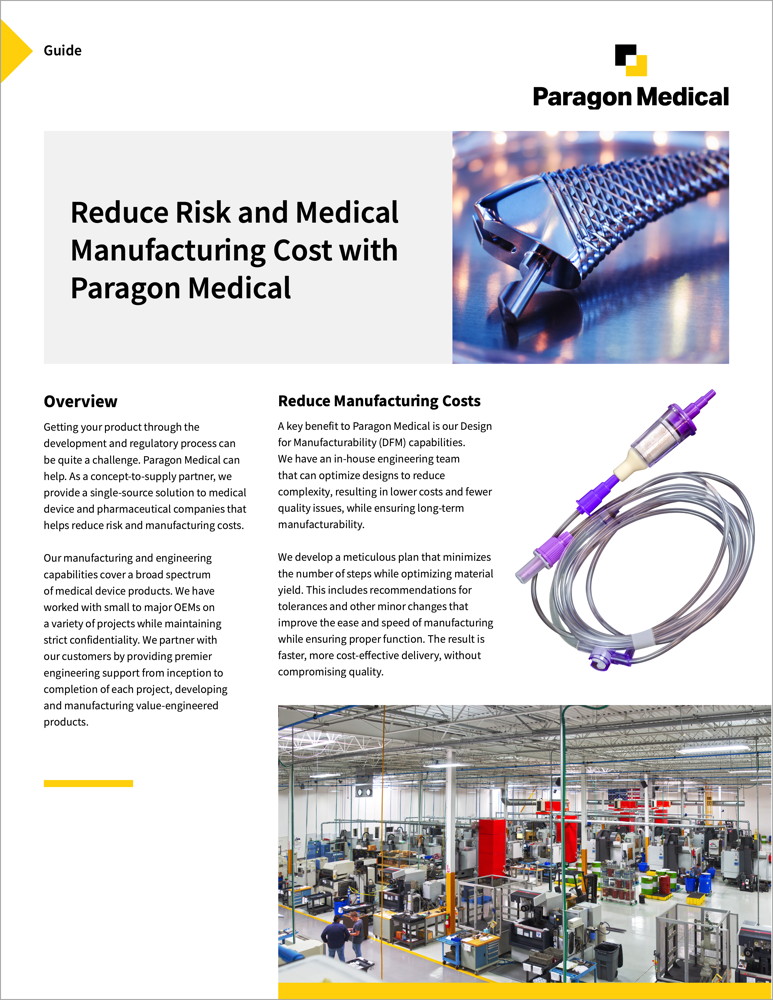 We can help you reduce cost, minimize risk, and accelerate time to market. Download the guide to learn how.
Executive Summary: 10 Key Areas to Consider When Evaluating Suppliers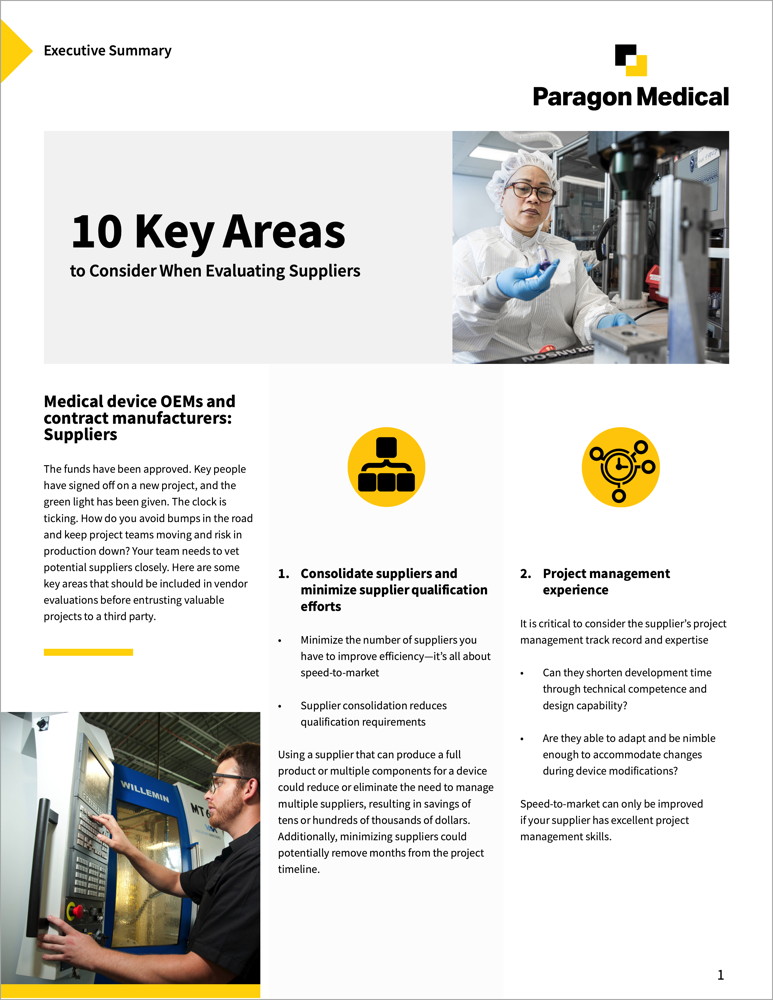 Need to find the right supplier? This summary gives you key elements to consider, fast.
Executive Summary: 4 Key Benefits of Designing for Manufacturability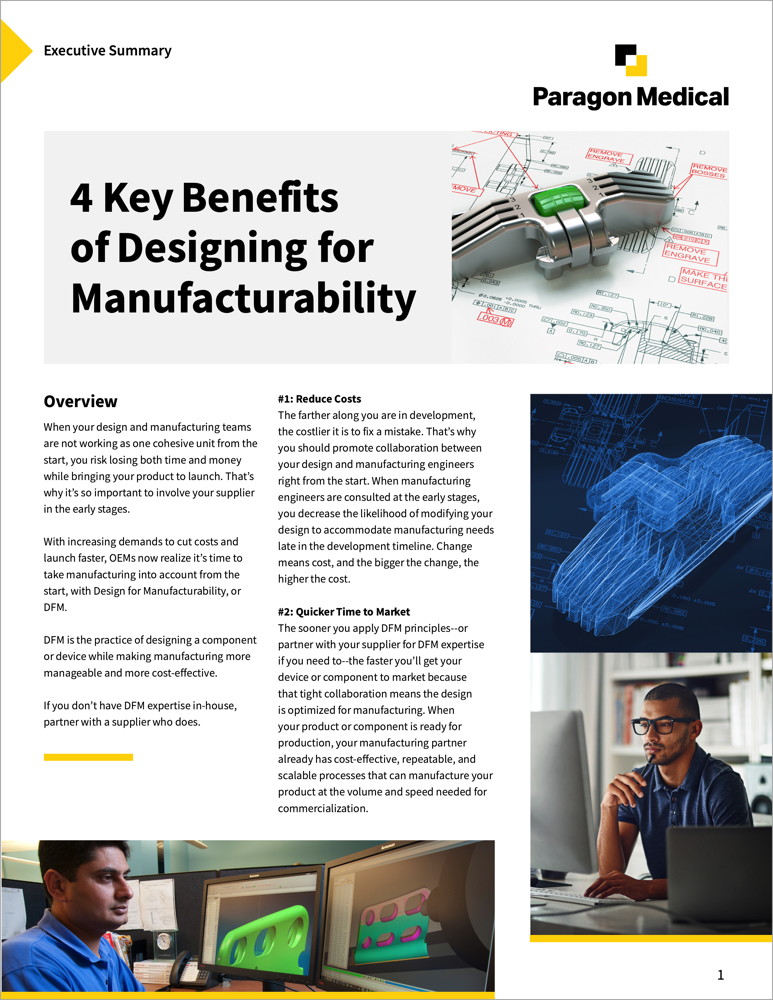 Want to learn about DFM quickly? Download this executive summary for the most important information you need to know.
Why Partner with Paragon Medical?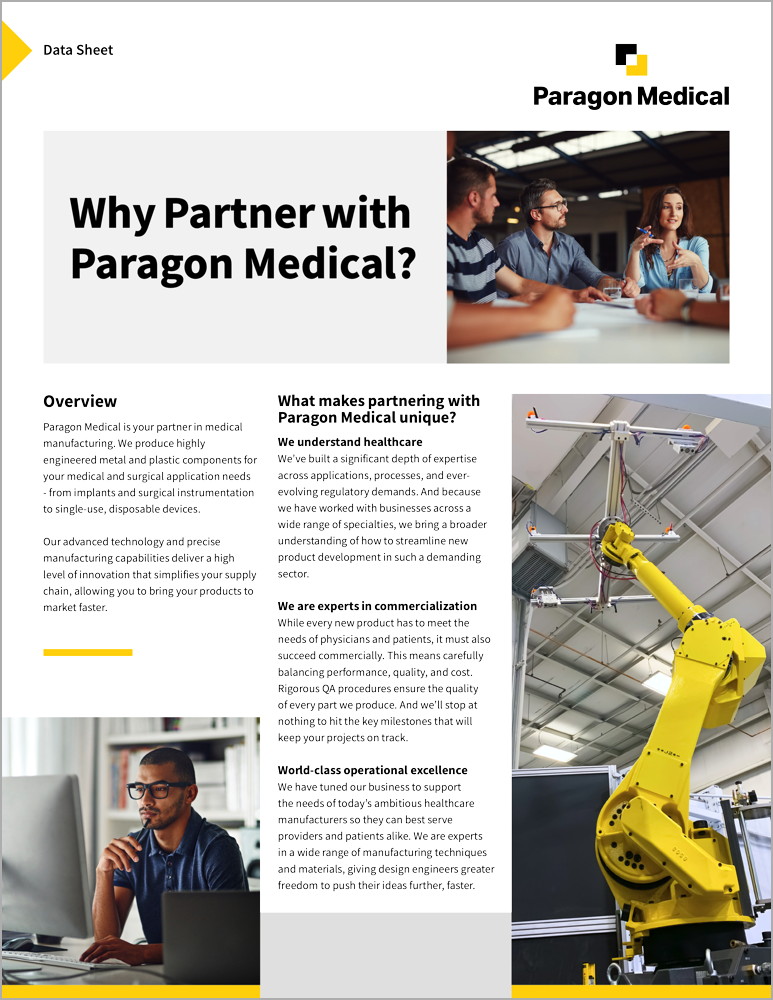 We have the expertise you need to get to market faster, with a higher quality, more cost effective product. Learn how we partner with you.
Designing Auto Injectors for Multiple Drug Viscosities
Springs used for device activation and needle retraction play a key role in creating a flexible design. See how springs could impact your project and when you need to bring spring suppliers into your project.
Comparing Medical Manufacturing Technology: Fourslide vs. Wire Form and Progressive Die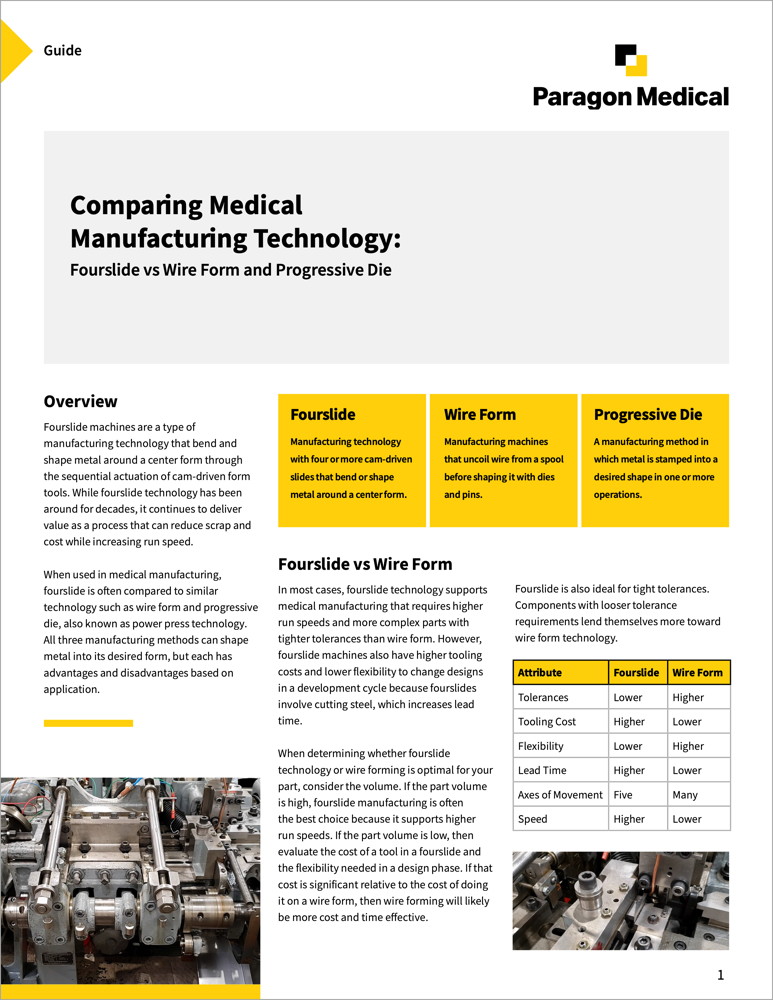 Manufacturing technology can have a significant impact on speed, scrap, and cost. This comparison explains the difference between fourslide, power press, and wire form technology, including which may be right for your project.
Glossary: Spring Terminology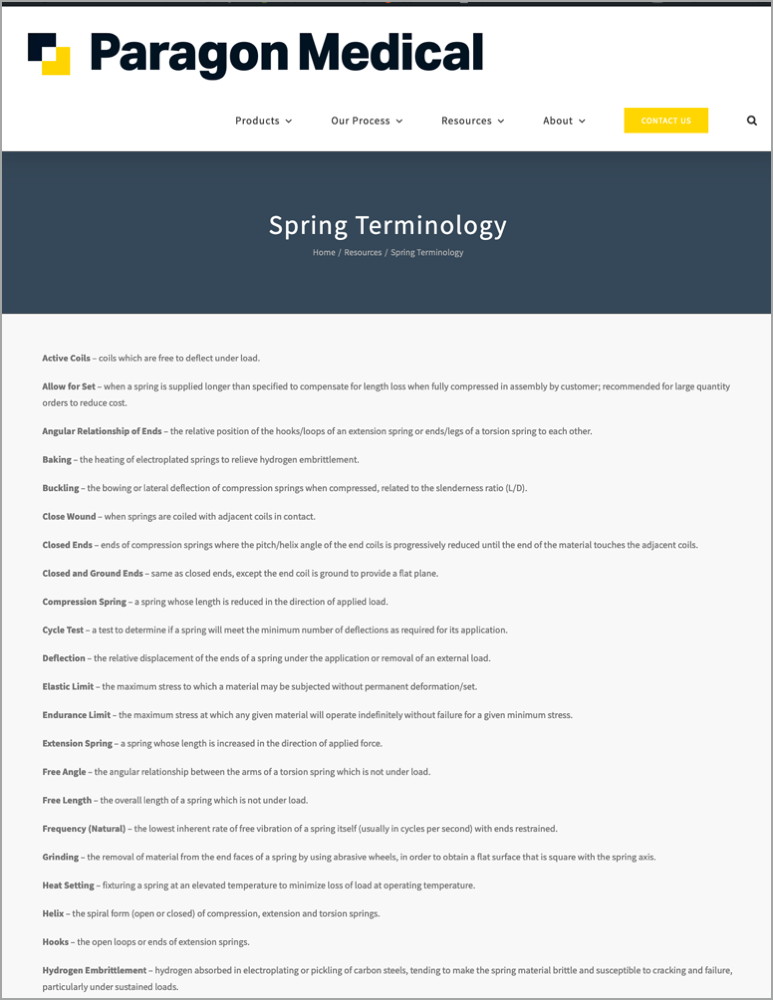 Get details on spring terminology to help with medical spring design, including drug delivery spring design and more.
CONTACT