Precision wire components utilized in medical electronics for advanced circuit designs, pharmaceutical auto-injectors, respiratory inhaler springs, catheter/lumen support wire forms, electrosurgical/laparoscopic wireforms, custom battery contacts, and complex torsion spring components.
Torsion springs, double torsion springs, wire forms, battery contacts and custom wire formed components
The ability to produce complex wire forms that can meet today's demanding medical/pharmaceutical applications requires an investment in the latest technology. That is exactly how Paragon Medical has approached these manufacturing challenges on a global scale. We know that many manufacturers do not have advanced wire forming technology to help develop unique capabilities and support broad commercialization efforts.
We know by experience that the design practice of great device companies clearly promotes very high levels of collaboration activity that helps ingenuity perpetuate and yield world class products. While it is inherent in our process, we continue to push the envelope daily of what is possible with the ability to design and fabricate challenging wire formed shapes that are made in a repeatable, precision fashion.
For example, we can create a custom battery contact that works in tight spaces to provide an improved battery contact by engineering a unique circuit path where space constraints limit design options. Wire forms are easier to fit in tight spaces and can be more cost-effective than a flexible circuit. We can create long wire support structures to prevent kinking or collapsing of delicate catheters, or multiport shaped lumens or shaped wire forms that act as electrosurgical cutter in a laparoscopic device. Those are just a few examples of how our technology can help create unique device design options.
Technical advantages of Paragon Medical's wire forming
.005" to .162" diameter wire capability
Fine constant force springs up to .200" wide
Round and shaped wire geometries
Complex shaped metal forms can be made with stamped/cut features from flat stock material
Torsion springs, double torsion springs, extension springs, wireforms
CNC wire forming with more than 70 CNC multi-axis forming machines (5-, 7- and 12-axis) with integrated operating systems with feedback
Utilization of ground fault and laser sensors for shank positioning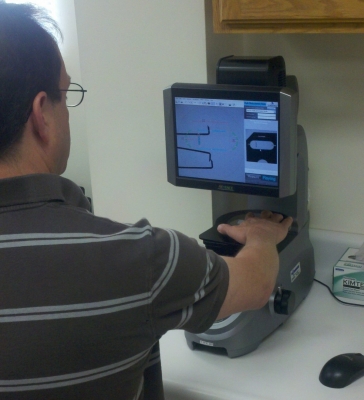 CONTACT