Injection molding of many of today's polymers requires special expertise, experience, and equipment. This is particularly true of the micro molding process, for which we're routinely called upon to hold key geometries with a repeatability of several microns.
Bioresorbable Resins Molding
We have established a core competency in tooling and processing bioresorbable resins. We work with a variety of PLA, PLA/PGA blends and PHB resins with varying intrinsic viscosity (IV) values provided by the major suppliers. Our proprietary test mold predicts IV outcomes based on gate size and geometry. Combined with MoldFlow® analysis and Design of Experiment (DOE) practices, this proven approach promotes successful technical and commercial outcomes.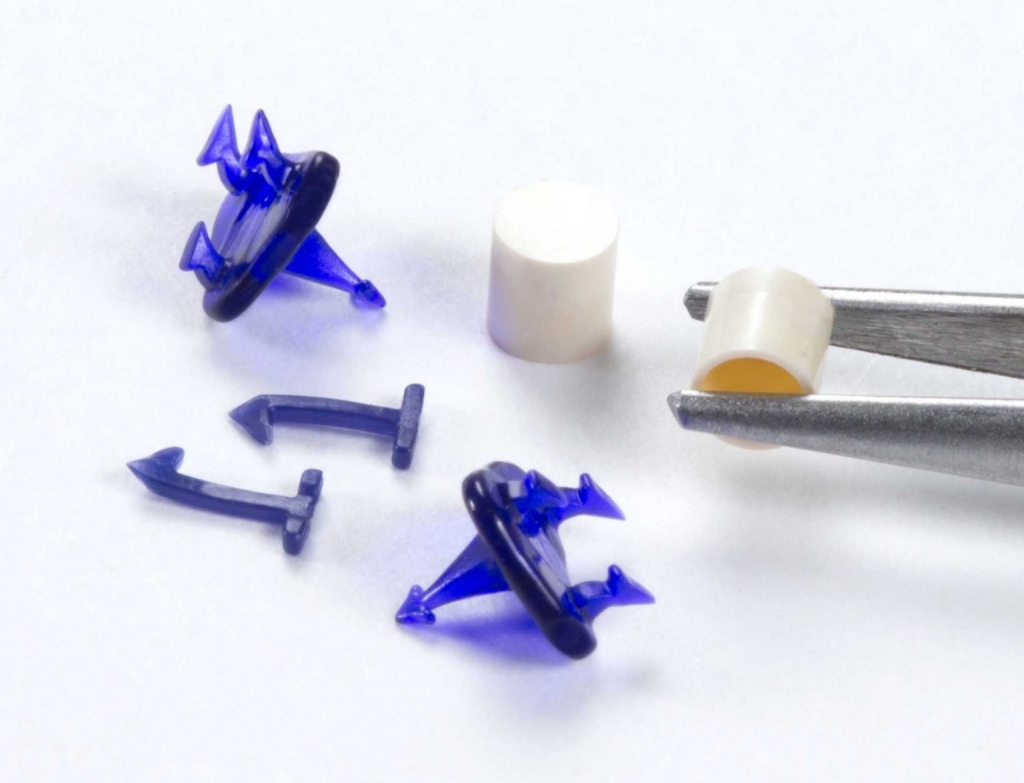 We supply off-the-shelf and custom Strain Relief Boots. Call 401.434.3040 to order the matrix 900 Micron Strain Relief Boot, P/N MX-125 molded from Santoprene® 251-70W232, Black. Custom sizes and configurations are also available, but would entail an extra tooling charge.
High Temperature Resins Molding
While we often mold or insert molds products from nylons, polycarbonates, acetals, thermoplastic polyesters and ABS resins (all of which are unfilled and fiberglass reinforced), we specialize in producing parts from high temperature resistant resins, both unfilled and reinforced.
Among the high temperature thermoplastics we mold:
Elastomers
Liquid crystal polymers (LCP), both fiberglass and carbon reinforced
Polyarylsulfone (PAS)
Polyetheretherketone (PEEK)
Polyetherimide (PEI), both unfilled and reinforced
Polyethersulfone (PES), both unfilled and reinforced
Polyphenylene sulfide (PPS), fiberglass reinforced
Teflon® PFA – Fluorocarbon
Elastomers Injection Molding
High precision capabilities also include the injection molding of elastomeric materials. Whether serving the medical, electronic or consumer industries, our highly developed injection molding processes are geared towards high precision and repeatability in often difficult to process elastomeric materials. Challenges in elastomeric injection molding such as gate vestige control are met head on with unique, highly engineered solutions.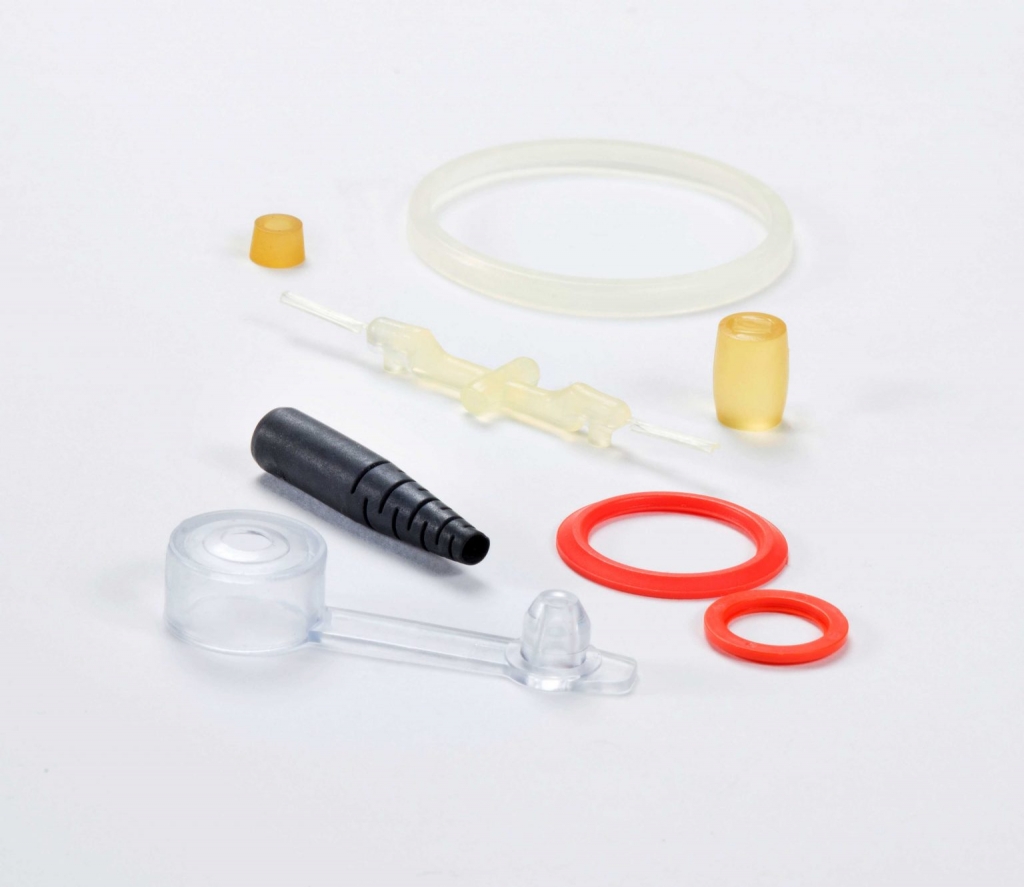 Elastomers Injection Molding Services
When your project requires the highest precision and repeatability in elastomers, count on us to get it right and on time.
Injection molding elastomers we process include:
Hytrel®
Isoplast (rigid polyurethane)
Pellethane®
Santoprene
Texin®
TPE/TPU/PUR
Additional infrastructure and talent attributes include:
Class 8 cleanroom production and assembly
State of the art metrology, capable of measuring at the sub-micron level
Scientific molding practices
IQ/OQ/PQ protocols
Established material testing capabilities
Tooling designs that promote efficient material consumption
CONTACT