In plastics manufacturing, injection molded optics present special challenges which require innovative methods to meet our customers' demanding expectations. As today's technical needs require ever increasing volumes of instant data transfer, the need for near-zero variation in molded optics in opto-electronic devices becomes apparent. Often times, the differentiator between a functional device and a reject is a handful of microns on a lens center location.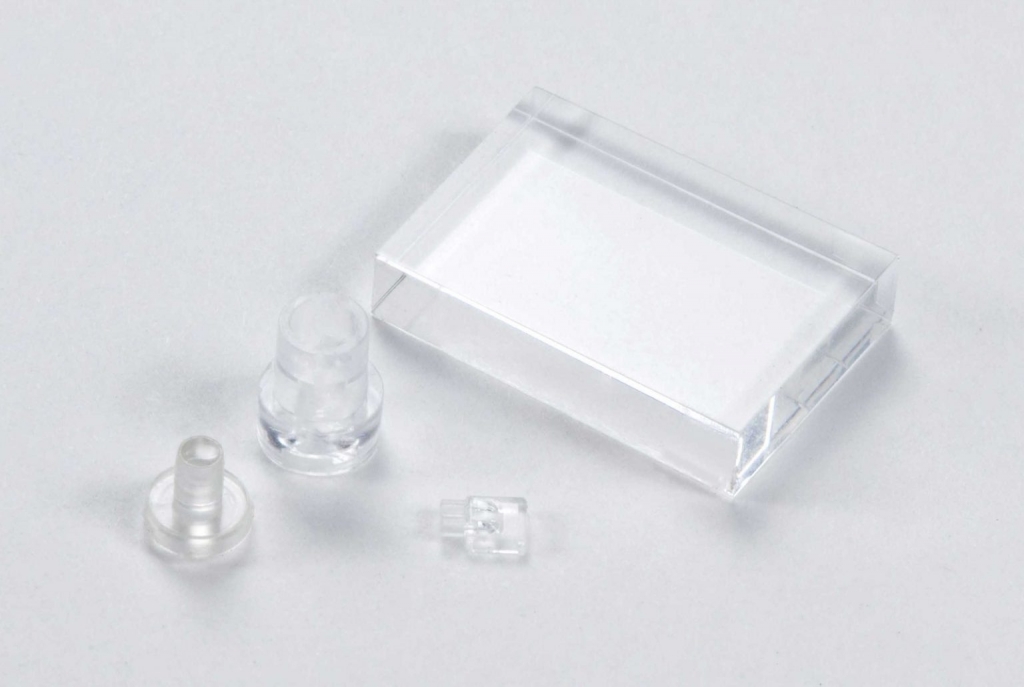 As a leader among micro feature molding companies, we have refined our polymer molding capabilities over the years – moving from integrated lenses to micro lens arrays, light pipes for military and medical applications and molded prisms for imaging. Specialized mold designs with replaceable optical mold inserts and carefully developed and controlled molding processes ensure the highest quality molded optics again and again.
We deliver on applications using;
Ultem® (polyetherimide)
Topas® (cyclic olefin copolymer)
Lexan® (polycarbonate)
Zeonor® and Zeonex® (polyolefins)
Acrylite® (acrylic – polymethyl methacrylate)
Various other optical-grade resins are also frequently used. Reflective and non-reflective coatings are also available through our certified partners.
Molded Optics QA
As part of the custom plastic molding process, quality control is paramount. The performance of our molded optical components is verified using custom-designed test fixtures together with our laser interferometer, laser scanning and profilometry equipment. Advanced vision machine systems are used to check for contaminants and other defects, often times in our Class 100,000 molding cleanroom. We tailor the inspection and handling of the molded optics to meet your specific requirements.
Plastic optics molding
Micro lens arrays

Custom designs
Replaceable optics mold inserts

ROSA/TOSA components
Light pipes

Multiple cavity polycarbonate
16 optical quality lenses

LED lenses
Molded prisms
CONTACT