The need for "small" is growing. Whether it's our technocentric society demanding supercomputer functionality from a watch, or an orthopaedic surgeon performing a procedure through an opening the size of a dime, the demand for small, accurately manufactured plastic parts is growing.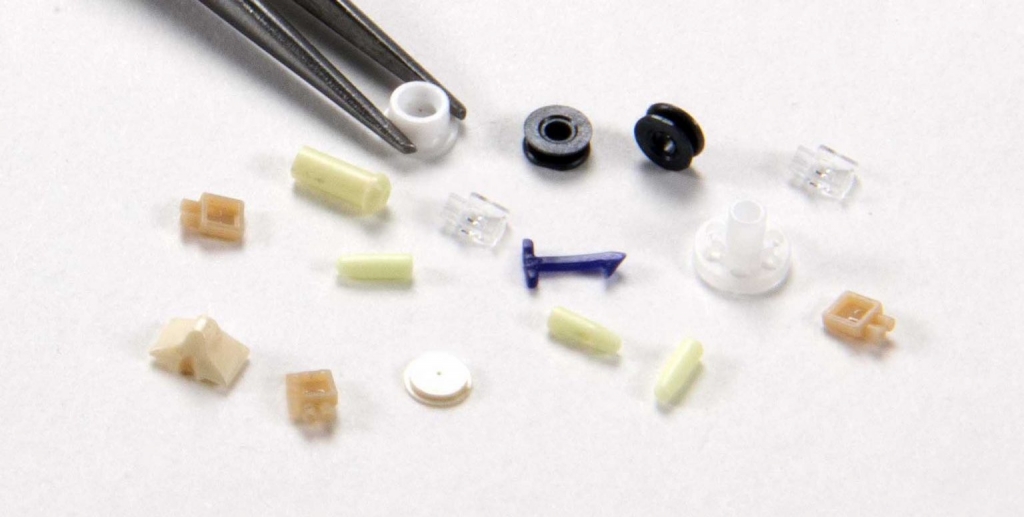 Micro Molding Capabilities
We have built the culture and infrastructure around understanding and delivering on its customers demanding micro molding challenges. Past projects include:
Ø130 micron microfluidic orifices held to +/-3.75 microns
Micro fluidic channels as shallow as 30 microns
Clean room molded micro lens center to center true position accuracy to 5 microns
1.6mm posts w/undercut held to <+/-13 microns on dental components
Complex micro-sized features on critical drug delivery device components
Textured 3 dimensional micro fluidic features for medical diagnostic devices
Manufacturing small requires the ability to measure even smaller. Our entire Quality platform is based on having its finger on the pulse of its critical molding processes. Micron-sized shifts are detected and understood so that the millionth part molded passes the same rigorous standards that early production parts did.
For plastics small components done right and on time, over and over and over, contact us. It's what we deliver.
We have established a solid, performance-based reputation for molding micron-tolerance components. Using proprietary mold making processes, we routinely produce parts to the following specifications:
Lens surface finishes within 1/4 – 1/2 wavelength
Hole diameters as small as 230μm in thin walls
Concentricity of coaxial features within 10μm
Small hole diameters to under 4μm
Small hole centerline distances held within 1μm @ 250μm pitch, non-cumulative over a ten pitch length
Flatness of mirror surfaces within 10μm
Specific competencies include:
Integrated lens molding
Microlens array molding
Fiber alignment (V) groove molding
Engineering and Design
Our engineering has the resources to develop your most difficult product design programs to their most robust manufacturing capability. Whether it be design for manufacturability, difficult-to-process resins, or complex part geometries, the wealth of our 50 years of engineering experience is at your service to solve your big challenges with small parts. Our engineers are equipped with the latest, state-of-the-art Autodesk® Moldflow software to analyze filled or unfilled resin flow patterns in the most sophisticated micro-part designs, as well as SolidWorks CAD software to handle the most demanding design needs that your project requires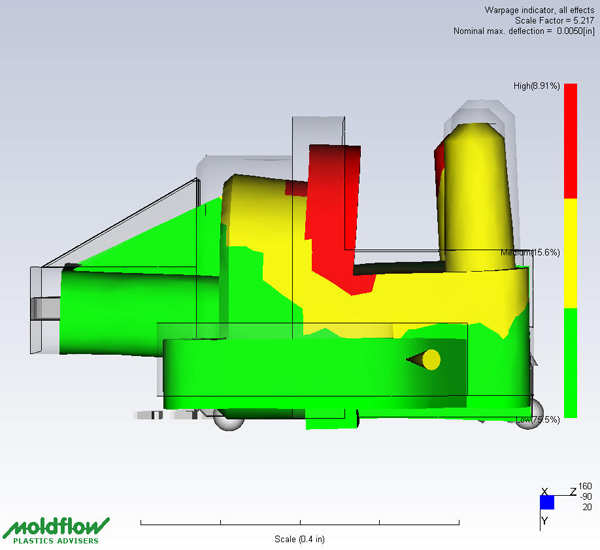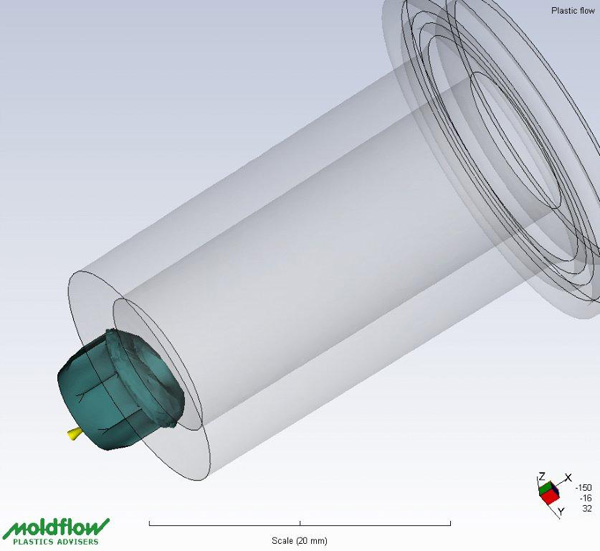 CONTACT